• Compact design.
• Self aligning gland box.
• Both Ductile Iron and 316 S/S valves available.
• One piece integral cast body, chest and lugs.
• Integral cast in gate wedges minimize flow obstructions.
• High quality gate finish for optimum sealing.
• High flow rates with low pressure drops.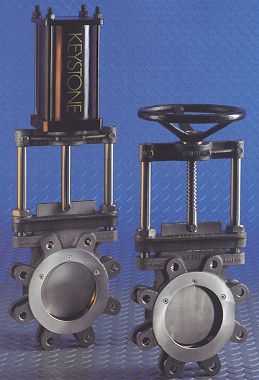 • Integral teflon gate scraper.
• Gate guides to support gate.
• Wide range of seat options available.
• Meets or exceeds the shutoff requirements of MSS SP-81 leakage specifications.
• Complies with MSS SP-81 face to face dimensions.
• Every valve pressure tested.
• Maintenance friendly.